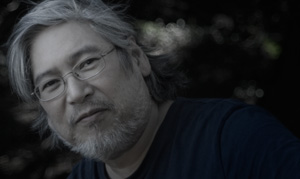 Statement
By examining my surroundings, I try to paint the obvious but with a slight twist. Often, the subject requires multiple versions to gain the right impression. An ongoing trial and error to get the most by using less.
My goal is to show peculiar ways of expression.
Rolando Sian Lampitoc
Worked as a Graphic Artist for over 25 years, my focus now is making art full-time.
During my graphic design days, I've always painted and sketched part time. I participated in various group shows and art events in and around the Toronto area. My favoured medium is oil however, I'm also comfortable using other mediums such as watercolour, acrylic and other techniques such as silk screen and encaustic art.
I'm a self-taught painter.
The studio is located on Galiano Island, BC.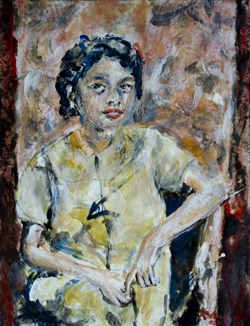 "Irreproachable"
"My Father's Negatives" is an encaustic series based on the images I found after my father's passing.
Contact me for more information about this series.
Previous Shows
Festival Active Pass
Group Show
April 22 to 24, 2016
Galiano Library, Galiano Community Centre
Southern Gulf Islands Arts Council, Galiano Island, BC
Art Poetry Art Experiment
Group Show
March 31 to April 16, 2016
Alan Batey Library, Camosun College, Lansdowne Campus
Victoria, BC
My Father's Negatives
Solo Show
February 18 to March 17, 2016
Suncor Gallery, Port Moody Arts Centre, BC
Found
Solo Show
July 30 to 19, 2015
ArtCraft Showcase Exhibit
Mahon Hall, Salt Spring Island, BC
Sidney Fine Art Show
Juried Group Show
October 16 to 18, 2015
Sidney, BC
You Can't Take It with You
Juried Group Show
Langham Court Theatre
October 4 to
Festival Active Pass
Group Show
Mayne Island, BC
April 16 to 20, 2015
On April of each year, the western entrance to the Salish Sea, it is a time of gathering and anticipation. On the marine side, multiple species of birds and marine mammals are preparing for their coming migrations to breeding grounds while on the land side, the spring displays of diverse wildflower species are in full swing.
Look Show 2015
Group Show
Received Sponsorship Award
February 27 to March 21, 2015
Bay Centre, Victoria, BC
The Small Room at the Top of the Stairs
Juried Group Show
Langham Court Theatre
November 19 to December 6, 2014
Victoria, BC
Miniature Show
November, 2015, 2014
Galiano Island, BC